Are you a trader looking for the best Forex broker? Then you've come to the right place! OctaFX is one of the most popular and reliable brokers in the industry. In this OctaFX review 2023, we'll take a look at why they're so successful. We'll discuss their features, customer service, fees and more. By the end of this article, you'll have all the information necessary to decide if OctaFX is right for you.
OctaFX has been around since 2011 and has become an industry leader in that time. They provide traders with access to over 50 trading instruments, including currency pairs, indices, cryptos and commodities. Their low spreads, fast execution speeds and advanced trading tools make them an attractive choice for any trader's portfolio. Plus, they have excellent customer service available 24/7 to ensure that traders receive all the help they need when trading with OctaFX.
On top of their amazing features and services, OctaFX also offers some of the most competitive fees on the market. They offer tight spreads starting from 0 pips on major currency pairs as well as commission-free trading on certain account types. This makes them one of the best value brokers available today. So without further ado, let's dive into our Octafx review 2023 to see what else they have in store for us!
Related Post: Exness Review 2023 | Is Exness a Safe Broker?
Overview of OctaFX
OctaFX has been providing reliable and cost-efficient trading solutions for its customers since 2011. With offices in London, Hong Kong, and St. Vincent and the Grenadines, OctaFX offers hundreds of financial instruments to traders from all over the world. The broker is also highly regulated, making it a safe choice for investors. Its customer service team is available 24/7 and provides support via phone, email, live chat, or Skype.
The platform itself offers a wide range of features to make trading easier. These include user-friendly charts, instant execution of orders, automated trading systems (EA), and mobile trading apps. OctaFX also offers excellent bonuses and promotions that can help traders maximize their profits.
Overall, OctaFX provides its customers with a comprehensive package of features that are designed to make trading simpler and more efficient. It's a great choice for experienced traders as well as beginners who are just starting out in the markets. With low spreads and fast order execution times, it's easy to see why so many people have chosen OctaFX as their broker of choice over the years.
You May Also Like: Honest and In-Depth Analysis of FBS | Is FBS a Good Broker?
Pros & Cons of OctaFX
Pros
Competitive trading fees: OctaFX offers competitive trading fees, including tight spreads and low commissions, making it a cost-effective option for traders who want to minimize their trading costs.
Multiple trading platforms: OctaFX offers multiple trading platforms, including MetaTrader 4, MetaTrader 5, and cTrader. Each platform has its unique features, enabling traders to choose the one that best suits their trading needs.
Regulated broker: OctaFX is regulated by multiple financial regulators, including the Financial Conduct Authority (FCA) in the UK and the Cyprus Securities and Exchange Commission (CySEC). This ensures that the broker adheres to strict financial and regulatory requirements, providing traders with a high level of security.
Good customer support: OctaFX offers good customer support, with 24/5 live chat, email, and phone support. Their customer support team is knowledgeable and responsive, providing traders with timely and effective assistance.
Educational resources: OctaFX offers comprehensive educational resources, including video tutorials, webinars, and trading guides. This can be beneficial for traders who are just starting and need to learn more about trading.
Cons
Limited product offerings: OctaFX offers a limited range of trading instruments, which may not be sufficient for traders who want to trade a diverse range of assets.
Limited payment options: OctaFX offers limited payment options, which may not be convenient for traders who prefer to use alternative payment methods.
High financing rates: OctaFX charges high financing rates on overnight positions, which can increase the cost of holding positions for an extended period.
No negative balance protection: OctaFX does not offer negative balance protection, which means that traders can lose more money than their account balance.
Limited research tools: OctaFX's research tools are limited, with only a few research reports and market analysis available on their website. This may not be sufficient for traders who require comprehensive research materials to make informed trading decisions.
OctaFX: Account Types
Moving on from the overview of Octafx, let's take a look at its account types. The broker offers several different accounts that traders can choose from, depending on their individual needs and goals.
The most basic of these is the Cent Account, which is designed for beginner traders who want to start trading with minimal risk. This account has a minimum deposit of only 1 USD and allows you to trade in small amounts. It also allows you to practice trading without risking your money by using virtual funds.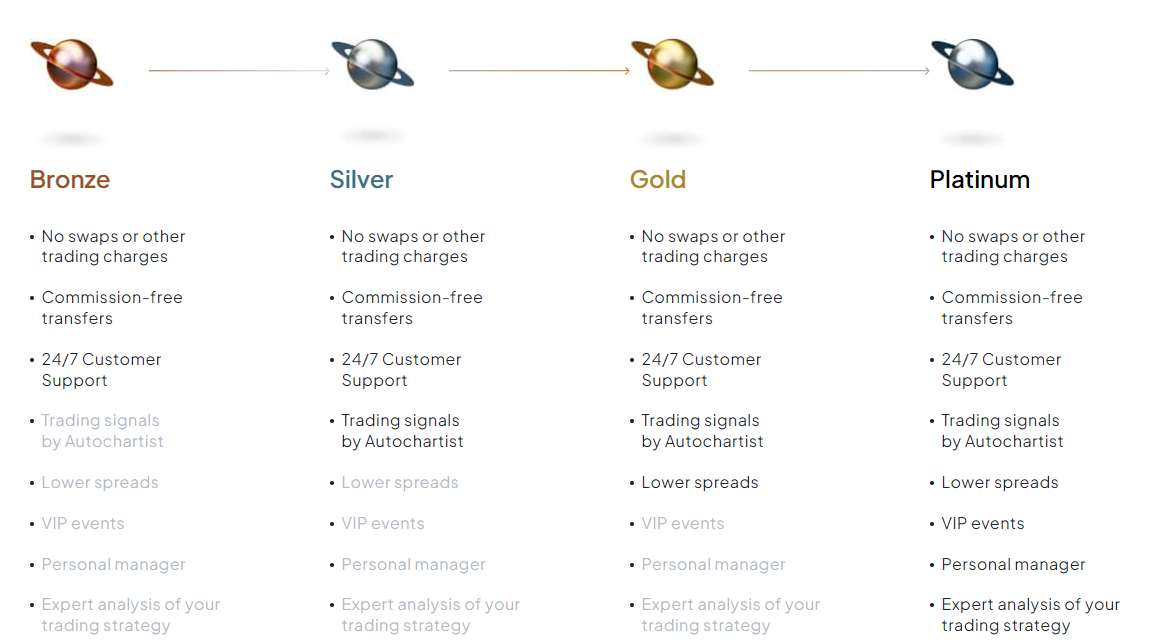 The next step up is the Classic Account. This account requires a minimum deposit of 100 USD and allows you to open trades with higher volumes than those allowed by the Cent Account. You'll also get access to more advanced features such as hedging and scalping, as well as better spreads and leverage options.
Finally, the ECN Account is tailored towards experienced traders who are looking for even more advanced features. With this account type, you get access to higher leverage ratios and lower spreads, as well as access to some exclusive tools like Expert Advisors (EAs). Plus, there's no minimum deposit required so you can start trading right away!
Further Reading: Alpari Review 2023 | Is Alpari a Reliable Broker?
OctaFX: Trading Platforms
OctaFX offers two of the top trading platforms on the market: MetaTrader 4 (MT4) and cTrader. MT4 is a popular platform for forex trading, known for its user-friendly interface and expert advisors. It allows traders to access markets from multiple devices, including desktop, web and mobile. cTrader is a powerful and intuitive platform designed for advanced traders. It offers automated trading capabilities with built-in tools such as advanced charting, EA testing and backtesting, as well as one-click order execution. Both of these platforms come with an array of features including custom indicators, price alerts, cross-platform compatibility and more.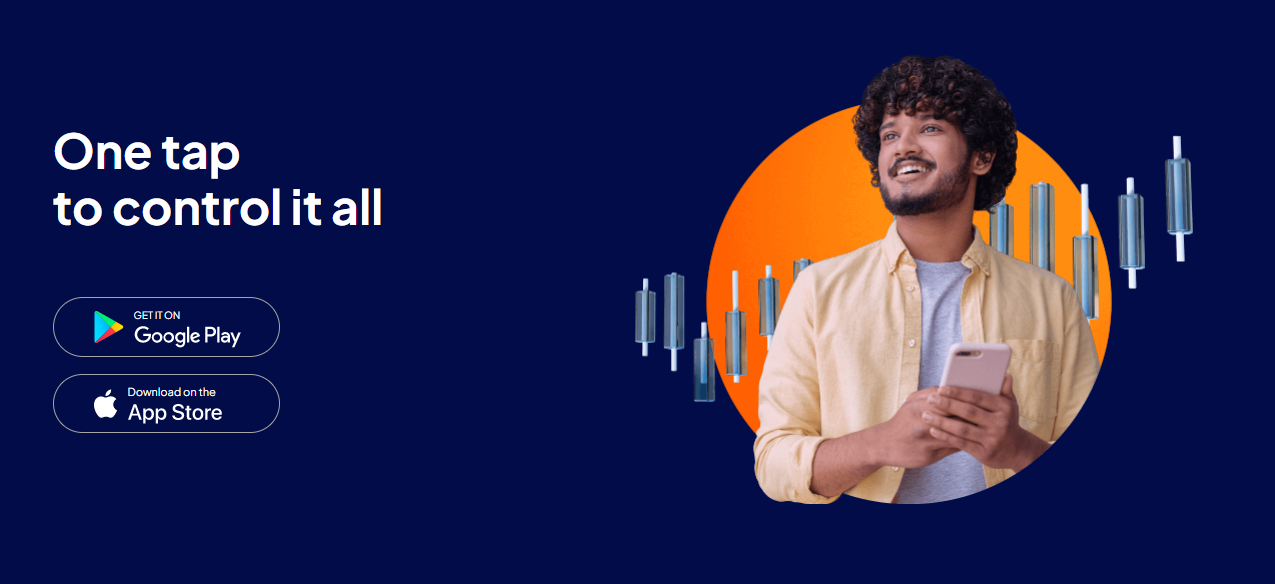 In terms of security, OctaFX puts a lot of emphasis on client data protection. They employ bank-grade encryption technology to ensure your sensitive financial information is safe from unauthorized access or misuse. All deposits are held in segregated accounts with major banks ensuring maximum safety at all times. Plus they have a team of experts that continuously monitor the system to make sure it's up to date with the latest cybersecurity measures.
Overall, OctaFX provides great trading platforms that offer both ease of use and robust security features – giving you peace of mind when trading online. Their customer service team is also available 24/7 to answer any questions or concerns you may have about their services or products. With OctaFX you can be sure you're getting the best possible experience when it comes to online trading in 2023.
Explore More: IG Review 2023 | Is IG a Top Broker for Investment Needs?
Trading Instruments of OctaFX Broker
Octafx has a wide variety of trading instruments available to its clients. It offers more than 50 different currency pairs, including major, minor and exotic pairs. There are also a variety of commodities like Gold, Silver, Oil and more available for traders to invest in. Additionally, Octafx also provides access to a range of indices and stocks from some of the world's leading companies. With such a large selection of trading instruments available, traders can choose the ones that best fit their trading strategies and risk appetite.
| | |
| --- | --- |
| Forex Trading (Spot or CFDs) | Yes |
| Tradeable Symbols (Total) | 229 |
| Forex Pairs (Total) | 40 |
| U.S. Stock Trading (Non CFD) | No |
| Int'l Stock Trading (Non CFD) | No |
| Social Trading / Copy Trading | Yes |
| Cryptocurrency (Physical) | No |
| Cryptocurrency (CFD) | Yes |
The platform also offers leverage up to 1:500 which allows traders to make larger trades with smaller capital investments. This is an advantage for those who want to increase their profits without having to add additional funds into their accounts. Furthermore, Octafx provides tight spreads from as low as 0 pips on certain currency pairs allowing traders to take advantage of small price movements in the market.
Overall, Octafx is well-equipped with a wide selection of trading instruments that can be used by both beginners and advanced traders alike. Its competitive spreads and leverage allow for increased profits for those willing to take risks in the market. Therefore, it is easy to see why this broker is one of the most popular choices among traders worldwide in 2023.
Discover: HFM Review 2023: Honest and In-Depth Analysis of HF Markets
OctaFX: Spreads & Fees
Moving on to spreads and fees, Octafx offers some of the most competitive rates in the industry. Their spreads are as low as 0 pips on major currency pairs. With such tight spreads, traders can maximize their profits by trading with low slippage. In addition, they offer a variety of commission-free account types which makes them even more appealing for traders looking to save money on trading costs.
| | |
| --- | --- |
| Minimum Deposit | $25 |
| Average Spread EUR/USD – Standard | 0.9 |
| All-in Cost EUR/USD – Active | N/A |
| Active Trader or VIP Discounts | No |
| ACH or SEPA Transfers | No |
| PayPal (Deposit/Withdraw) | No |
| Skrill (Deposit/Withdraw) | Yes |
| Visa/Mastercard (Credit/Debit) | Yes |
| Bank Wire (Deposit/Withdraw) | Yes |
When it comes to fees, Octafx does not charge any deposit or withdrawal fees for most payment methods. This is great news for traders who want to minimize their trading costs and maximize their profits. Furthermore, they also offer zero commissions when trading certain instruments like metals and cryptocurrencies. This helps keep costs down and allows traders to focus on making successful trades without worrying about additional charges.
Overall, Octafx is an excellent choice for traders looking for tight spreads and low fees. With their competitive rates and commission-free account types, they offer a great way to maximize profits while minimizing risk.
Check out: FXCC Review 2023 | Is FXCC a Safe Broker?
OctaFX Forex Broker: Security & Regulation
Security and regulation is an important element of a broker's trustworthiness and reliability. OctaFX takes this seriously, providing a range of measures to ensure the security of its clients' funds and the integrity of their trading experiences.
All client funds are held in segregated accounts at top-tier banks.
The broker is authorised and regulated by the Financial Services Authority (FSA) in St Vincent and the Grenadines.
OctaFX utilises encryption technology to protect its clients' data from any potential cyber threats.
Co-location servers are used to provide fast order execution with minimal slippage.
OctaFX has taken every precaution necessary to provide its clients with a secure trading environment, allowing them to make secure trades without having to worry about any financial or personal risks. With top-notch security measures and stringent regulatory oversight, OctaFX ensures that every trade is as safe as possible for traders investing through their platform.
More Resources: easyMarkets Review 2023
Customer Support Services By OctaFX
Octafx offers excellent customer support services, which are available 24/7. Customer service agents can be reached by phone, email or live chat. The staff is friendly, knowledgeable and always willing to help with any queries. They work hard to ensure that customers are satisfied with their experience. One of the main advantages of using Octafx is that they have a great FAQ section on their website where customers can find answers to common questions. This makes it easy for customers to get the information they need quickly and efficiently.

The customer support team also offers personalized assistance when needed. They can help with account setup, deposits and withdrawals, trading platforms, technical analysis and more. Octafx also provides educational materials such as tutorials and webinars which can help new traders get up to speed quickly with trading.
Overall, Octafx provides great customer service which ensures that all customers have the best possible experience when trading with them. Their commitment to providing quality service has helped them become one of the leading brokers in the industry today. With their reliable customer support services, traders can enjoy a hassle-free trading experience without worrying about any technical issues or delays in processing requests.
Learn More: HYCM Review 2023: Pros, Cons, Fees, Accounts & Features
OctaFX: Deposit & Withdrawal Methods
Octafx offers convenient and secure deposit and withdrawal methods. Clients can fund their accounts with a variety of currencies, including USD, EUR, GBP, AUD, CAD, NGN and more. Additionally, Octafx offers several payment options:
Credit/Debit Cards
Bank Wire Transfer
Skrill
Neteller
FasaPay
Clients can also withdraw funds easily and securely through the same payment methods. All withdrawal requests are processed quickly within 24 hours on business days. Withdrawal process is free of charge for all clients who have not received any promotional bonuses from the broker. Clients who have received bonuses must meet the broker's terms before they can withdraw their funds.
Octafx provides an additional layer of security to protect clients' accounts by having them verify their identity through KYC (Know Your Customer) procedure. It requires clients to provide valid documents such as passport, driver's license or national ID card to confirm their identity. This ensures that clients are protected from financial fraud and money laundering activities.
Overall, Octafx provides its customers with safe, efficient and reliable deposit & withdrawal methods that make it easy for them to conduct transactions securely without any worries.
Find Out: FxOpen Review 2023: Reliable Forex Trading Platform or a Scam?
Bonuses & Promotions: OctaFX
OctaFX offers some of the best bonuses and promotions in the industry. Their welcome bonus is a 50% deposit bonus that gives traders up to $500 in extra funds to trade with. This bonus is available for all new clients, making it one of the most attractive options for new traders. Additionally, OctaFX offers regular promotions such as loyalty bonuses and trading competitions with real cash prizes.
For those who are interested in trading Forex or CFDs, OctaFX also offers an excellent range of trading tools and resources which can help even inexperienced traders get started on the right foot. They provide free educational materials, webinars, and tutorials that can help traders learn more about trading strategies and techniques. With OctaFX's comprehensive training resources, anyone can become a successful trader in no time!
Overall, OctaFX provides a great range of bonuses and promotions for both beginners and experienced traders alike. The company's commitment to customer service makes them stand out from other brokers in terms of customer satisfaction, which is why they are one of the best brokers around today.
Dig Deeper: ATFX Review 2023: Is This Forex Broker a Good Fit for You?
Conclusion
Having discussed the bonuses and promotions of OctaFX, let's now move on to our conclusion. We can summarize our review by looking at the following points:
OctaFX is a reliable forex broker offering a wide variety of trading options.
The customer service team is responsive and helpful.
Various promotional offers are available for traders including welcome bonuses, cashback rewards and contests.
Overall, OctaFX is an excellent choice for anyone looking for a reliable broker with competitive trading conditions and great customer support. The variety of trading options, as well as the attractive promotional offers make it a great platform for both new and experienced traders alike. With its secure regulations, low spreads and no hidden fees, OctaFX is sure to benefit all kinds of traders in 2023 and beyond.
In conclusion, I'd have to say that Octafx is a great choice for forex trading in 2023. They offer multiple account types, several trading platforms and instruments, competitive spreads and fees, excellent customer support services, reliable deposit and withdrawal methods, as well as generous bonus and promotions. All of these features make Octafx an attractive option for both new and experienced traders.

I've personally used Octafx for several years now and can confidently recommend it to other traders. Their user-friendly platform makes it easy to track positions, review analytics and access educational resources. With all the advantages they offer, I believe that Octafx is one of the best brokers available today.

Overall, I think Octafx is a great choice for anyone looking to trade in 2023. They have everything you need to get started with forex trading and their customer support team is always there when you need them. So if you're looking for a reliable broker with plenty of benefits, give Octafx a try!
Continue Reading: XTrade Review 2023: In-Depth Look at Its Features & Performance