Are you looking to get into Forex trading but don't know which broker to choose? Don't worry, we've got you covered! Our FBS Review 2023 is here to give you the lowdown on all things related to Forex Trading Broker. We'll dive deep into their features, advantages, and overall user experience. Whether you're a beginner or an experienced trader, our review will help you make the best choice for your trading needs.
We'll start by taking a look at FBS's features and how they compare to other brokers in the market today. We'll go over their account types, trading platforms, research tools and other services that make them stand out from the crowd. We'll also discuss user reviews and testimonials so you can get an unbiased opinion of what it's like using this broker.
Finally, we'll compare FBS with some of its competitors and see how it stacks up against them in terms of cost, customer service, security measures and more. Our goal is to provide you with all the information necessary to make an informed decision about which broker is right for you. So let's get started and take a closer look at FBS Review 2023: Forex Trading Broker!
Related Post: Alpari Review 2023 | Is Alpari a Reliable Broker?
Overview Of FBS
FBS is an online forex broker that has been operating since 2009. It offers a wide range of services and platforms for traders to use when trading with foreign currencies. The company has more than 12 million active customers in over 190 countries. FBS is regulated by the International Financial Services Commission (IFSC) and holds several licenses, including those from CySEC, IFSC, and Belize IFSC. In addition, the company is also a member of the Financial Commission, which helps protect traders' funds.
FBS offers a variety of trading platforms including the MetaTrader 4 and 5 platforms as well as their own copy-trading platform called FBS CopyTrade. They offer flexible leverage up to 1:3000 on some accounts and have a range of account types to suit different traders' needs. The company also offers 24/7 customer support via email, live chat or phone in 13 languages.
Overall, FBS is an established broker with a good reputation for providing reliable services to its clients. The company has a wide range of features designed to meet the needs of different types of traders and investors. With their extensive range of services, competitive spreads and high leverage levels, it's clear why FBS remains one of the most popular brokers among forex traders today.
You May Also Like: IG Review 2023 | Is IG a Top Broker for Investment Needs?
Pros & Cons Of FBS Brokerage
FBS is a popular Forex trading broker founded in 2009. It has been providing its services for more than 10 years, and it has a wide range of services to offer. Here are some of the pros and cons of using FBS as your Forex broker.
Pros
Low spreads: FBS offers very low spreads on all major currency pairs, making it one of the best in the industry.
High leverage: FBS offers high leverage up to 1:3000, so traders can make big profits with small investments.
Wide range of trading instruments: FBS provides traders with a wide variety of trading instruments such as stocks, commodities, indices, cryptocurrencies and more.
Fast execution time: FBS has fast execution times which makes it easy for traders to open and close positions quickly and efficiently.
Cons
Lack of customer support: FBS's customer support team is not always available when needed, which can be frustrating.
Limited educational resources: Although FBS does provide some educational resources for beginners, they are limited compared to other brokers who offer more comprehensive educational materials and tutorials for new traders.
No bonus programs or promotions: Unlike other brokers who offer bonus programs or promotional activities, FBS does not have any such offerings which may be a disadvantage for many traders looking to maximize their profits from trading forex markets with this broker.
Withdrawal fees: Some withdrawal fees apply when you withdraw funds from your account with this broker, so you should take this into consideration before investing your money here.
Overall, FBS is an established forex broker that offers attractive features like low spreads, high leverage, and fast execution speeds – but there are also some drawbacks such as lack of customer support, limited educational resources and no bonus programs or promotions offered by them that should be taken into account before deciding whether or not to use them as your forex broker of choice.
Trading Platforms And Accounts Offered
FBS offers an array of trading platforms and accounts to suit the needs of all forex traders. Their flagship platform, MetaTrader 5, is a powerful yet user-friendly platform with advanced charting and analysis capabilities. It's also compatible with mobile devices, so you can trade on the go. For more experienced traders, they offer MT5 Pro which includes additional features such as algorithmic trading and virtual hosting.
They also provide ECN and STP accounts for those who wish to trade directly with the market makers. These accounts allow for faster execution speeds and lower spreads on trades. Furthermore, FBS offers an Islamic account specifically tailored to meet the needs of Muslim traders by offering no swap fees on overnight positions.
Accounts
Cent Account
Micro Account
Standard Account
Zero Spread Account
ECN Account
Crypto Account
Minimum Deposit ($ / ZAR)
$1 / R 16 ZAR
$5 / R 80 ZAR
$100 / R 1600 ZAR
$500 / R 8000 ZAR
$1 / R 16 000 ZAR
$1 / R 16 ZAR
Spread
Floating spread from 1 pip
Fixed spread from 3 pips
Floating spread from 0,5 pip
Fixed spread 0 pip
Floating spread from -1 pip
Floating spread from 1 pip
Leverage
up to 1:1000
up to 1:3000
up to 1:3000
up to 1:3000
up to 1:500
up to 1:5
Maximum open positions and pending orders
200
200
200
200
No trading limits
200
Order Volume
from 0,01 to 1 000 cent lots
(with 0,01 step)
from 0,01 to 500 lots
(with 0,01 step)
from 0,01 to 500 lots
(with 0,01 step)
from 0,01 to 500 lots
(with 0,01 step)
from 0,1 to 500 lots
(with 0,1 step)
from 0,01 to 500 lots
(with 0,01 step)
Overall, FBS provides a number of trading options that can fit the needs of both beginner and experienced traders alike. With their high-quality customer service team available 24/7, you can always get help when you need it most. Regardless of your trading experience level, FBS has something to offer everyone looking to make money in the forex market.
Further Reading: HFM Review 2023: Honest and In-Depth Analysis of HF Markets
Commission And Fees Structure
FBS is an outstanding forex trading broker for traders of all experience levels. Their commission and fees structure is simple and straightforward, with no hidden costs. Here's a breakdown of what you can expect when trading with FBS:
Spreads: From 0.2 pips on major currency pairs, up to 1 pip on exotic currency pairs
Leverage: Up to 1:3000
Commission: None
Swap/Rollover Fees: Low overnight swap rates
At FBS, there are no surprises when it comes to commissions and fees. You can easily estimate your potential profits and losses before opening any trades. Additionally, the low spreads ensure that you maximize your profits with minimal effort. All in all, FBS offers an excellent commission and fees structure for forex traders of all levels.
Explore More: FXCC Review 2023 | Is FXCC a Safe Broker?
Leverage And Margin Requirements
Moving on, leverage and margin requirements are two key components of any forex trading broker. Leverage allows traders to increase the size of their trades without having to make a large deposit, while margin is the amount of funds that must be deposited in order to maintain a trader's open position. It's important to understand how these two features work in order to maximize your profits.
Leverage is usually expressed as a ratio, such as 50:1 or 100:1. This means that for every $1 you deposit into your account, you can increase your trade size by 50 or 100 times. So if you deposit $100, you could control a trade worth up to $5,000 with 50:1 leverage or $10,000 with 100:1 leverage. Leverage also increases the risk of loss since it amplifies both gains and losses from trading.
Margin requirements vary among brokers but generally range from 1-2% of the total trade size. This means that if you have a margin requirement of 1%, then for every $100 in your account you can open a trade with up to $10,000 worth of currency pairs or another asset class such as stocks or commodities. Margin requirements must be met in order for traders to keep their positions open, otherwise they will be closed by their broker. A higher margin requirement may reduce potential profits but it also reduces potential losses which can help protect traders from excessive risk taking.
As such, understanding leverage and margin requirements is essential when choosing a forex trading broker and reviewing its fees structure – since these features can significantly influence the profitability of trades.
Discover: easyMarkets Review 2023: Can You Trust This Forex Broker?
Deposit/Withdrawal Options
FBS offers a wide variety of deposit and withdrawal options for its clients. Credit and debit cards, as well as e-wallets, are all accepted by this broker. Bank transfers can also be used if preferred. All deposits and withdrawals are free from fees, which is great news for traders who want to save on transaction costs. Furthermore, the processing times are quite fast, so traders can access their funds quickly.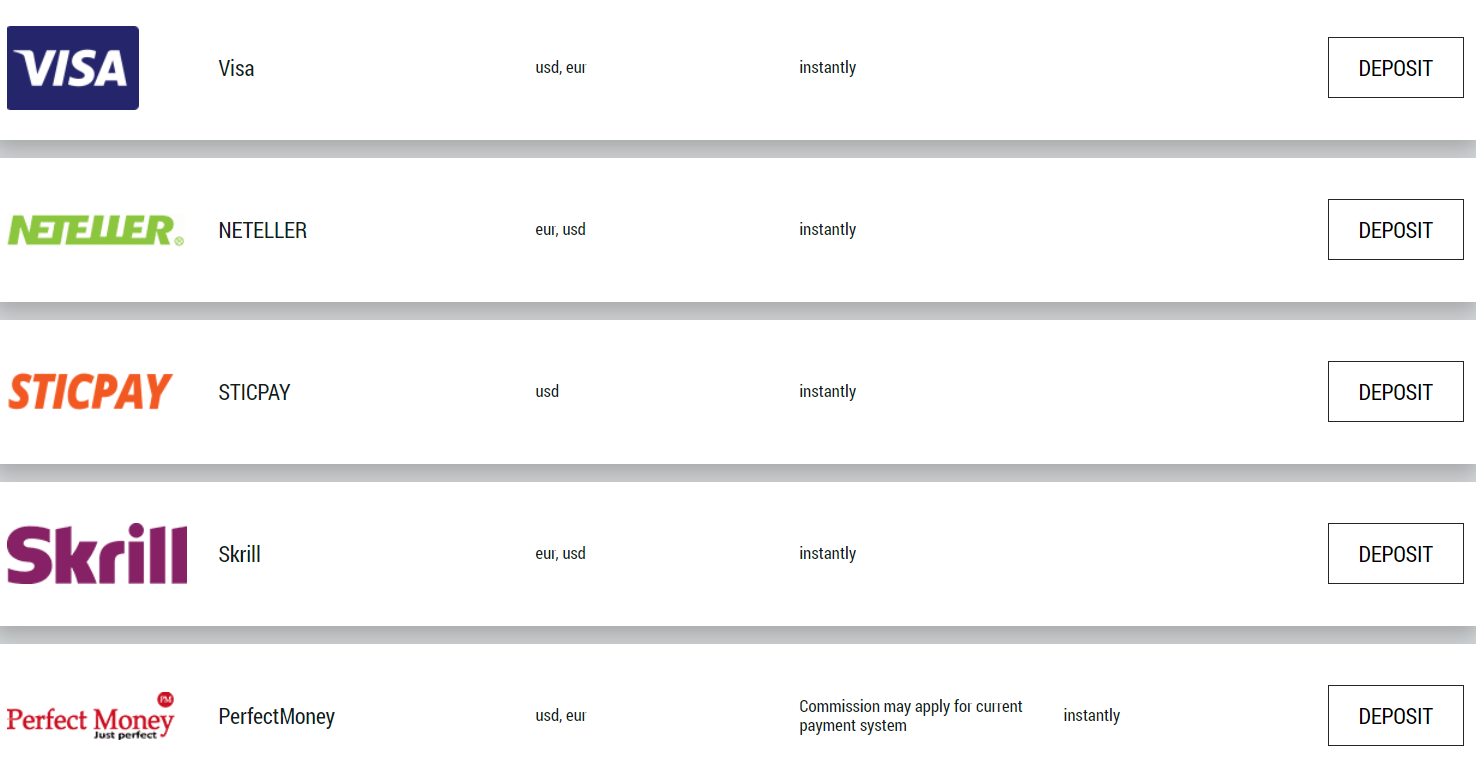 The broker also provides its clients with a range of account types to choose from. Depending on the type of trading they prefer, they can select an account that suits their needs. Account holders can also benefit from various bonuses and promotions offered by the broker. These include deposit bonuses, which can help traders increase their capital base without any additional cost to them.
The customer service team at FBS is excellent at responding to inquiries quickly and efficiently. They are available 24/7 through different methods of communication such as email, telephone, live chat and more. They provide helpful advice and guidance when needed and always strive to ensure customer satisfaction in all matters related to deposits or withdrawals with the broker.
Check out: HYCM Review 2023: Pros, Cons, Fees, Accounts & Features
Customer Support Services
Moving on from deposit and withdrawal options, we now review the customer support services offered by FBS. In this section, we'll look at the various methods of communication available to customers and the general level of service provided by FBS representatives.
FBS offers a variety of ways for customers to get in touch with their support team. Clients can contact FBS via email, live chat, telephone or social media channels. In addition, they have a comprehensive Frequently Asked Questions (FAQ) section on their website which covers a range of topics including account registration, trading processes and technical issues.
The support team is professional and friendly, offering quick responses to customer queries. They also have several tutorials as well as video courses available for those who are new to forex trading. Overall, FBS provides a high level of customer service with representatives available 24/7 who speak multiple languages such as English, Spanish and Russian.
More Resources: FxOpen Review 2023: Reliable Forex Trading Platform or a Scam?
Trading Education Resources
When it comes to Forex trading, having the right education resources is key. FBS offers a variety of courses and tutorials that are designed to help traders of all experience levels become successful. The courses cover topics such as beginner strategies, advanced technical analysis, and risk management. The tutorials provide step-by-step instructions for how to use their platform and other tools. Additionally, FBS has an extensive library of articles and videos that can assist traders with their research and knowledge of the market.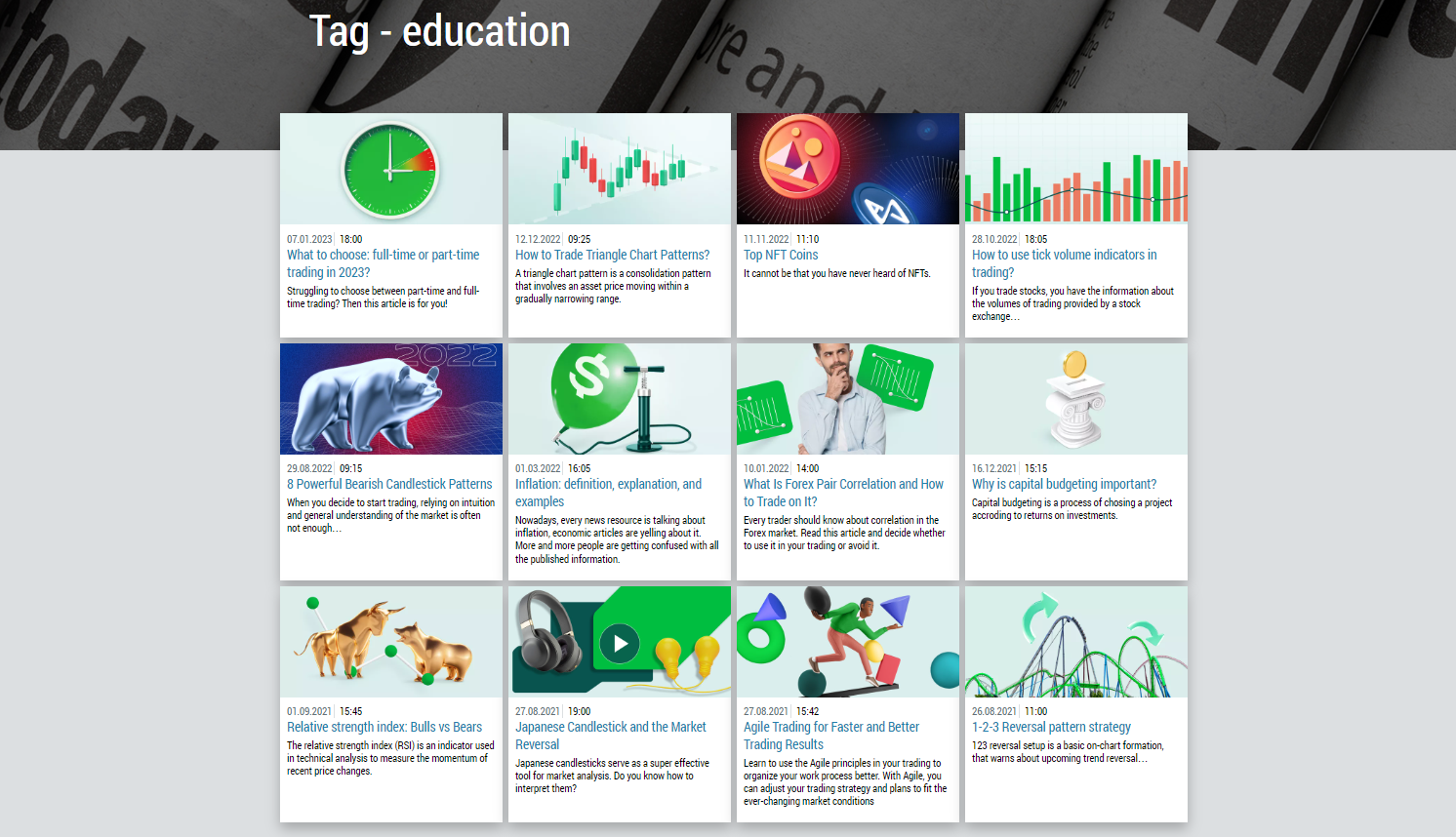 FBS also provides live webinars on a regular basis, which are hosted by experienced traders and analysts. These webinars provide valuable insights into trading strategies, market analysis, risk management techniques, and more. Furthermore, FBS offers daily market reviews which offer an in-depth look at current market conditions as well as potential opportunities for trading. This allows traders to stay informed about the latest developments in the markets and make informed decisions regarding their investments.
Overall, FBS offers a wealth of educational resources to help its clients become more successful in Forex trading. With access to tutorials, articles, videos, webinars, daily market reviews and more – traders can be sure they have all the necessary tools to maximize their success in this exciting industry.
Learn More: ATFX Review 2023: Is This Forex Broker a Good Fit for You?
Security Policies & Regulations
The security of a forex trading broker is essential for any trader. Fortunately, many brokers have implemented strict policies and regulations to ensure their clients' safety. These regulations protect traders from potential fraud or unethical practices.
Firstly, brokers must adhere to the regulatory requirements set by the Financial Services Authority (FSA). This includes verifying traders' identities, segregating client funds, and adhering to anti-money laundering laws. Additionally, they must maintain high capital requirements in order to stay compliant with the FSA. By adhering to these regulations, the broker can provide its clients with a secure trading environment.
Secondly, many brokers use advanced technology such as encryption and two-factor authentication to ensure that all accounts remain safe and secure. They also regularly review their systems and procedures to identify potential risks or vulnerabilities that could be exploited by hackers or malicious actors. Moreover, some brokers employ dedicated security teams who are responsible for monitoring accounts for suspicious activity on a regular basis.
By following these security policies and regulations, forex trading brokers can offer their customers an environment in which they can safely trade without worrying about fraudulent activities or data breaches. Ultimately, this helps promote trust between the broker and its clients while contributing to a successful trading experience overall.
Find Out: XTrade Review 2023: In-Depth Look at Its Features & Performance
Final Thoughts & Recommendations
Overall, Forex trading broker FBS is a great option for traders of all levels. With competitive spreads and fees, cutting-edge technology, and the ability to trade over 50 currency pairs, they provide a comprehensive and reliable service. Their user-friendly platform makes it easy to access advanced charting and analysis tools, as well as tools like economic calendars and news feeds. Plus, their customer support team is available 24/7 to help with any issues or queries that arise.
We would recommend FBS for beginner traders who don't have much experience yet but want to learn more about the forex market. They offer free educational resources on their website which are ideal for those looking to gain a deeper understanding of this type of trading. Experienced traders will also find plenty of features that suit their needs. From low spreads to tight stop losses, FBS provides everything you need for success in the forex market.
All in all, FBS is an excellent choice for anyone looking for a reliable forex broker with competitive prices and features. It's secure, user-friendly platform makes it easy to open an account and start trading right away. So if you're ready to get started in the world of forex trading then definitely give them a try!
Dig Deeper: BlackBull Markets Review 2023: Honest Feedback from Traders
Conclusion
In conclusion, FBS is a reliable Forex trading broker that has been in business since 2009. They offer multiple trading platforms, competitive fees and commissions, as well as leverage and margin requirements that are suitable for traders of all experience levels. The deposit and withdrawal options are also convenient and secure. On top of that, they offer plenty of useful educational resources to help traders maximize their profits. All in all, FBS is a great choice for both novice and experienced traders looking for an efficient Forex trading experience.

I personally appreciate the security measures taken by FBS to protect my investments at all times. Their strict regulations and policies ensure that only legitimate customers can access their services. Furthermore, I find their customer support team very helpful whenever I have any questions or concerns.

Overall, FBS is a great option when it comes to Forex trading brokers. They provide a secure platform with plenty of features to help you make informed decisions while minimizing risk. If you're looking for an efficient and reliable broker, I highly recommend giving FBS a try!