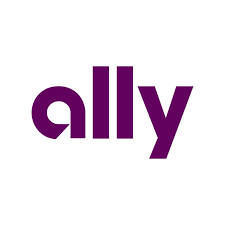 In today's dynamic investment landscape, the quest for a versatile platform that not only offers a comprehensive array of services but also prioritizes safety and security is of utmost importance. Allow us to introduce you to Ally Invest, a reputable US-based brokerage firm and trading platform that is poised to meet the evolving needs of investors in 2023 and beyond.
Like a beacon guiding investors through the vast ocean of investment options, Ally Invest shines brightly, thanks to its regulated status by the SEC and FINRA. This regulatory backing ensures a profoundly secure and dependable environment for investors seeking peace of mind.
Ally Invest stands out by providing a diverse selection of accounts, catering to a wide range of investment objectives. Whether you're interested in taxable brokerage accounts or Individual Retirement Accounts (IRAs), this platform has you covered. But Ally Invest doesn't stop at the basics; it goes the extra mile by offering independent research, expert advice, and commission-free trading. Moreover, its Robo Portfolios and user-friendly mobile app bring convenience and automation to investors, enabling them to stay engaged even while on the move.
What sets Ally Invest apart even further are its low-cost mutual funds, modest trading commissions, and top-notch customer support. These factors collectively position Ally Invest as a compelling contender in the realm of online investing. So, let's delve deeper into this comprehensive review and determine whether the Ally platform is genuinely worth considering for your investment journey.
Key Takeaways
Ally Invest is a comprehensive brokerage firm and trading platform that offers a wide range of services including online banking, investment accounts, mortgages, and personal loans.
The platform is regulated by top-tier financial regulators, ensuring a safe and secure trading experience for users.
Ally Invest offers low fees for advisory services, annual fees, and trading fees, making it a cost-effective option for investors.
The platform provides excellent customer support with 24/7 phone service and online chat, as well as a user-friendly mobile app for convenient trading on the go.
Overview of Ally Invest
Ally Invest is a US-based brokerage firm and trading platform that offers a comprehensive range of services, including online banking, investment accounts, mortgages, and personal loans, along with independent research, advice, and commission-free trading. The platform is regulated by the SEC and FINRA, ensuring a safe and secure trading experience. One of the main advantages of Ally Invest is its low advisory fees, annual fees, and trading fees.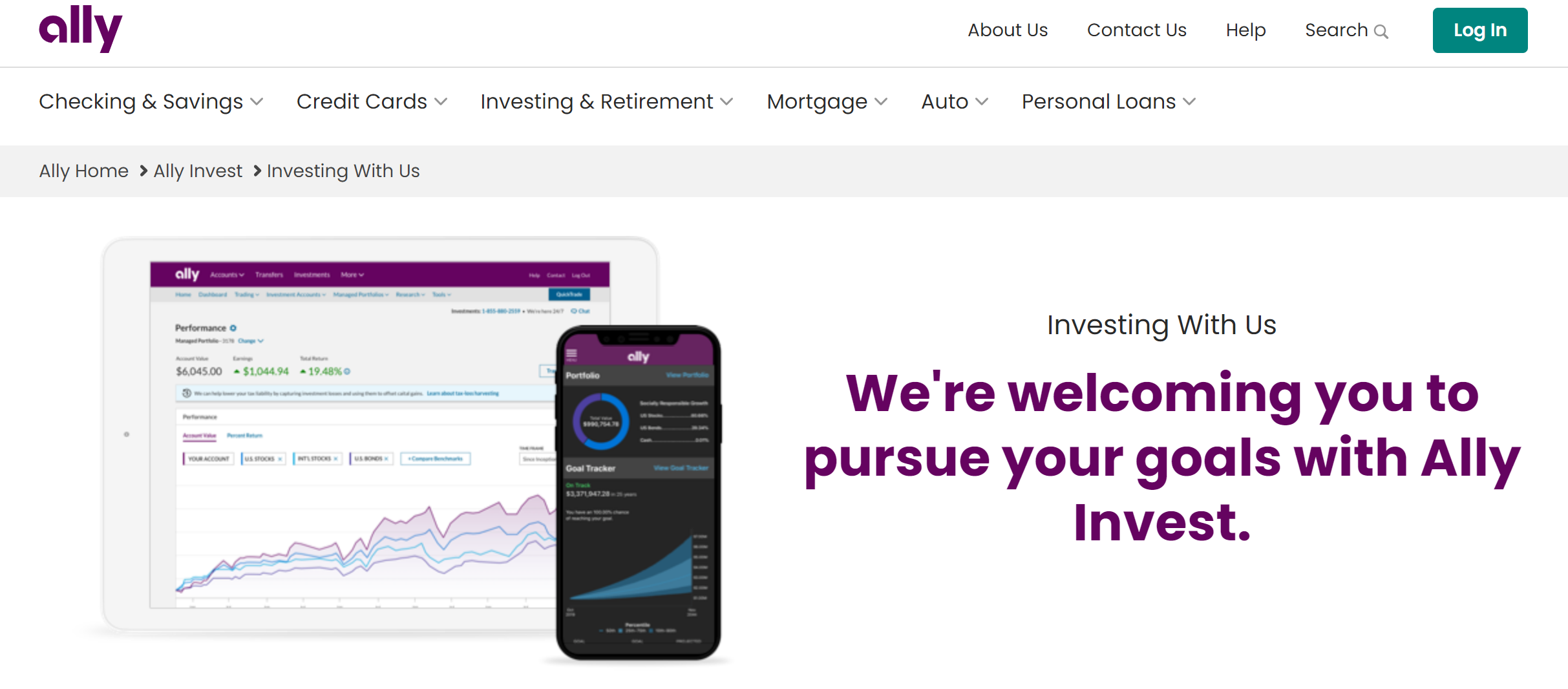 Additionally, it offers a diverse selection of investment options, including stocks, bonds, mutual funds, ETFs, forex, and options. However, there are a few drawbacks to consider. Cryptocurrencies are not available for trading on Ally Invest, and the platform does not offer advanced trading tools for active traders. User reviews of Ally Invest are generally positive, with many praising the platform's user-friendly interface, excellent customer support, and competitive rates.
Ally Invest: Regulation and Safety
Regulated by top-tier financial regulators, the brokerage firm and trading platform offers a secure and confidential trading experience. This is evident through their compliance with regulations set by the SEC, FINRA, and CFTC. To ensure the safety of their clients' funds and personal information, Ally Invest implements strict security measures. These measures include encryption technology to protect data transmission and secure login procedures to prevent unauthorized access.

Additionally, Ally Invest offers a secure online platform with advanced features such as two-factor authentication and automatic logoff. These measures aim to provide a safe environment for investors to trade and manage their investments. Overall, Ally Invest's commitment to regulation compliance and security measures demonstrates their dedication to maintaining a secure and trustworthy trading platform.
Range of Services offered by Ally
Ally Invest's comprehensive suite of investment opportunities resembles a vast ocean of possibilities for investors, creating an ideal environment for exploration. The platform presents a wide array of investment options, including stocks, bonds, mutual funds, ETFs, forex, and options, inviting investors to embark on a journey of financial discovery.
Diversity extends beyond investment choices to account options as well. Ally Invest offers individual and joint taxable accounts, along with Traditional, Roth, and Rollover IRAs, ensuring a tailored approach to meet various financial objectives. Notably, Ally Invest extends its commitment to inclusivity by accommodating socially responsible investors. Through tax-optimized portfolios and socially responsible investment choices, investors can align their financial endeavors with their ethical values, enabling them to contribute positively to society.
Ally Invest caters to investors across the spectrum, whether they seek long-term investment stability or prefer an active trading approach. To empower investors further, the platform provides a wealth of educational resources and tools. These resources serve as a compass, guiding investors toward informed decisions and unlocking the full potential of their investments. In this boundless sea of investment opportunities, Ally Invest stands as a trustworthy navigator for those seeking to chart their financial course.
Ally Invest: Investment Options
Ally Invest's investment platform is a haven for a wide spectrum of investors, with a treasure trove of opportunities spanning stocks, bonds, mutual funds, ETFs, forex, and options. This expansive array empowers investors to craft a well-rounded and diversified portfolio, enhancing their financial prospects.
In addition to these diverse investment options, Ally Invest introduces tax-optimized portfolios, an invaluable resource for savvy investors. These portfolios are meticulously designed to empower investors in minimizing tax liabilities and maximizing after-tax returns. They harness tax-efficient strategies like tax-loss harvesting and asset location optimization, serving as a potent tool in the quest for financial prosperity.
With this rich tapestry of investment options and tax optimization strategies, Ally Invest equips investors with the essential resources to construct a bespoke investment portfolio that harmonizes with their unique financial aspirations and preferences. This blend of diversity and fiscal efficiency underscores Ally Invest as an essential partner for investors seeking to navigate the intricate world of finance.
Research and Tools
Ally Invest's arsenal of research and analysis tools is a beacon of empowerment for investors, illuminating their path to well-informed investment decisions and the formulation of effective trading strategies. By leveraging these tools, investors gain access to valuable insights and data that can be instrumental in navigating the financial markets successfully.
Ally Invest offers a diverse array of research tools meticulously crafted to aid investors in their market analysis endeavors. Among these indispensable tools are streaming charts, a profit/loss calculator, a probability calculator, and watchlist tools. These tools are designed to provide investors with the necessary data and visualization aids to enhance their decision-making processes.
Moreover, Ally Invest extends its commitment to investor support by furnishing access to market data tools, keeping investors abreast of market trends and enabling them to analyze a myriad of investment possibilities. In tandem with these research tools, Ally Invest offers a trove of educational resources. These encompass a wide spectrum of financial education materials, webinars, and informative articles that cater to various investment topics.
In summation, Ally Invest assembles a comprehensive suite of research and educational resources, forging a robust support system that empowers investors as they navigate their unique investment journeys.
Ally Invest: Customer Support
Customer support is an essential aspect of any brokerage firm, and according to a recent survey, 85% of Ally Invest users reported high levels of satisfaction with the platform's customer support services. Ally Invest offers excellent customer support through various channels, including 24/7 phone service and online chat. Users can easily reach out to the customer support team for assistance with their investment accounts or any trading-related queries.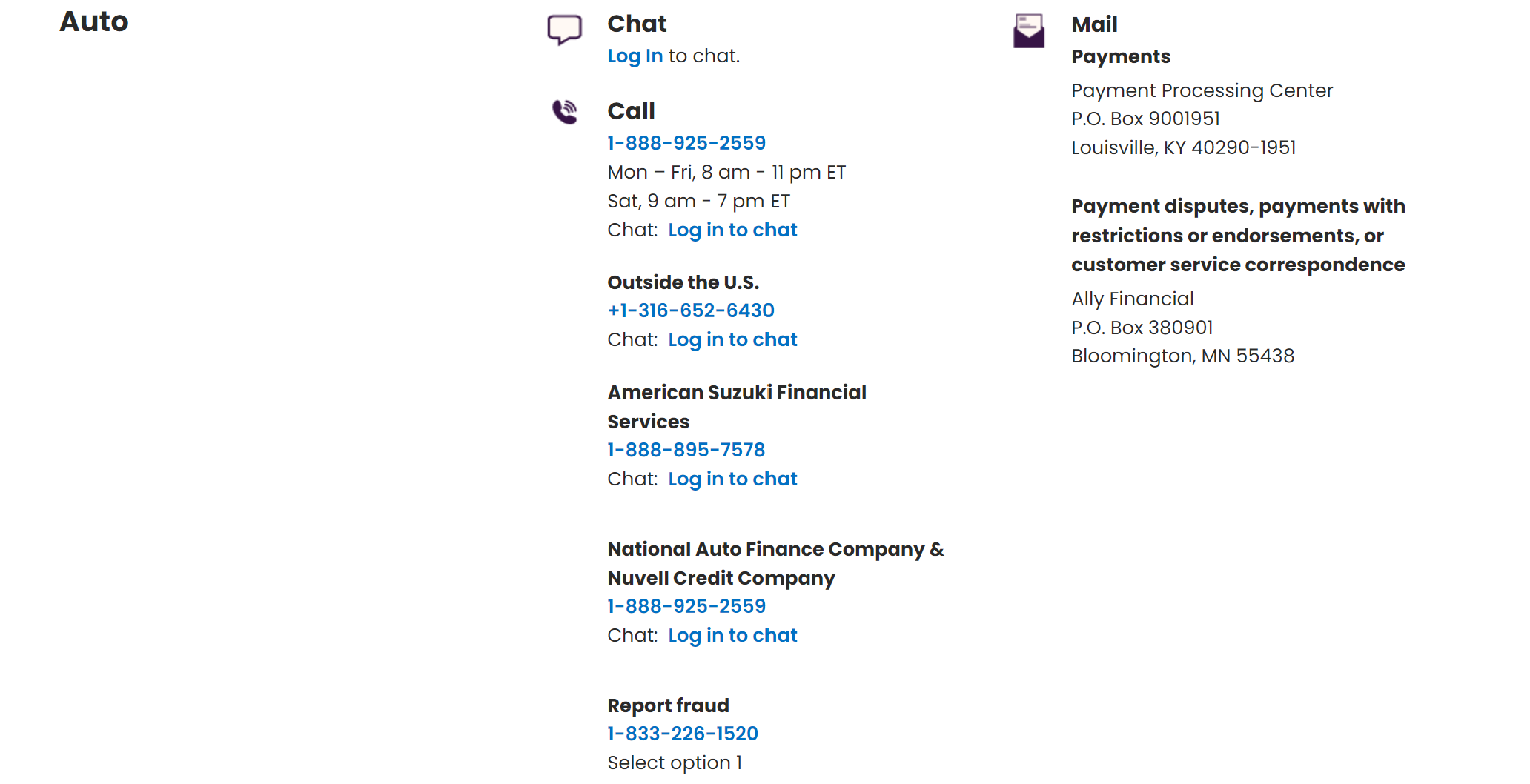 Additionally, Ally Invest has a loyalty program called the Champions Club, which is designed for top-performing traders. This program provides exclusive benefits and rewards to members, further enhancing the customer support experience. Overall, Ally Invest prioritizes providing reliable and accessible customer support, ensuring that users can receive timely assistance and have a positive trading experience on the platform.
Mobile Trading
Mobile trading is a popular feature offered by Ally Invest, allowing users to conveniently trade and manage their investments on-the-go using their smartphones or tablets. This feature provides flexibility and accessibility, enabling investors to stay connected to the market and make informed decisions at any time.
To provide an overview of the pros and cons of Ally Invest's mobile trading, a table is presented below:
| Pros | Cons |
| --- | --- |
| Convenience: Allows trading and portfolio management anywhere and anytime. | Limited screen space: Smaller screens may affect the user experience. |
| Real-time updates: Provides real-time quotes and market data. | Limited research tools: Some advanced research tools may not be available on the mobile app. |
| User-friendly interface: The mobile app is intuitive and easy to navigate. | Limited customization: Some advanced customization options may be limited on the mobile app. |
| Secure: Offers secure login and transaction features. | Reliance on internet connection: Requires a stable internet connection for optimal performance. |
| Notifications: Sends push notifications for price alerts and account updates. | Limited trading options: Some advanced trading options may not be available on the mobile app. |
Overall, Ally Invest's mobile trading feature offers convenience and real-time updates, but may have limitations in terms of screen space, research tools, customization options, and trading capabilities. Users can make informed decisions based on their preferences and needs.
Margin Trading
Moving on from the previous subtopic of Mobile Trading, let us now delve into the realm of Margin Trading. Margin trading is an investment strategy that involves borrowing funds from a brokerage to increase trading power and potentially maximize returns. Ally Invest offers margin trading to its clients, allowing them to leverage their investments. However, it is crucial to consider the pros and cons of margin trading before engaging in such activities.
Pros of Margin Trading:
Increased buying power
Potential for higher returns
Ability to diversify the portfolio
Cons of Margin Trading:
Higher risk and potential for significant losses
Interest charges on borrowed funds
Margin calls and potential liquidation of assets
When comparing Ally Invest's margin trading offerings with other brokers, it is important to consider factors such as margin rates, minimum account balance requirements, and available securities for margin trading. Conducting thorough research and understanding the risks involved is essential before embarking on margin trading with any brokerage.
Account Opening Process at Ally Invest
Opening an account with Ally Invest is a breeze, thanks to our user-friendly and entirely digital application process. In just around 20 minutes, you can complete the application, although account verification times may vary. The primary advantage of opting for Ally Invest's online application is the sheer convenience it offers.
Our digital approach ensures a seamless and efficient experience, eliminating the need for cumbersome paper forms and in-person visits. This not only saves you time but also spares you the hassles typically associated with traditional account opening procedures. Additionally, our online application boasts a user-friendly interface, making it a breeze for individuals to navigate and complete the necessary steps.
It's worth noting that account verification times may fluctuate, which could potentially affect the account activation timeline. Nevertheless, the overall account opening process with Ally Invest presents numerous advantages, making it an exceptionally convenient and efficient choice for users.
Fees and Commissions
Fees and commissions associated with Ally Invest are an important aspect to consider when evaluating the overall cost of using the platform. Here is a comparison of Ally Invest's fees and commissions with other brokers:
Stocks: Ally Invest offers commission-free trades for stocks with a capitalization of more than $2 per share.
Bonds: Corporate and government bonds can be purchased and sold with a commission of $1 per bond.
Mutual Funds: Ally Invest provides access to over 12,000 load and no-load mutual funds with competitive expense ratios.
Options: Options trading is available with a cost of $0.50 per contract, although no basic commission is charged.

When compared to other brokers, Ally Invest's fees and commissions are generally competitive. However, it is essential to consider individual trading preferences and investment strategies to determine if the platform's fee structure aligns with your needs.
Bonuses and Promotions
Now, shifting our focus away from fees and commissions, let's explore the exciting realm of bonuses and promotions offered by Ally Invest, all while ensuring SEO-friendliness. In a bid to entice and reward their valued customers, Ally Invest extends a welcoming hand through their enticing loyalty program, aptly named the "Champions Club." This unique program is meticulously crafted to shower top-performing traders with exclusive perks and rewarding incentives.
But the allure doesn't end there. Ally Invest takes it a step further by presenting bonuses and promotions that sweeten the deal for those who create and fund their accounts, amplifying the appeal for potential investors.
Furthermore, Ally Invest acknowledges the paramount importance of financial education. They wholeheartedly commit to bolstering their clients' capabilities in making well-informed investment choices. To this end, they generously provide a range of invaluable resources, including tools designed for trading, research assistance, and comprehensive financial education materials.
These resources serve as potent aids, elevating investors' knowledge and skills, ultimately empowering them to navigate the intricate world of investments with confidence. In offering this holistic suite of financial education resources alongside their enticing loyalty program, Ally Invest underscores its unwavering dedication to supporting its cherished customers and cultivating a rewarding and enriching trading journey.
Frequently Asked Questions
What is Ally Invest, and what services does it offer?
Ally Invest is an online brokerage platform that provides a wide range of investment services. It offers commission-free trading for stocks, exchange-traded funds (ETFs), options, and fixed-income securities. Additionally, it provides access to tools and resources for investors to research and manage their portfolios effectively.
How do I open an account with Ally Invest?
Opening an Ally Invest account is a straightforward process. You can do so online by providing your personal information, financial details, and selecting the type of account you want, such as an individual, joint, or retirement account. After completing the application, you'll need to fund your account to start trading.
Are there any fees associated with Ally Invest?
Ally Invest is known for its competitive fee structure. It offers commission-free trading for stocks and ETFs. However, there may be fees associated with options trading, mutual funds, and other investment products. It's essential to review their fee schedule for specific details.
What types of investment accounts does Ally Invest support?
Ally Invest offers a variety of account types, including individual brokerage accounts, joint accounts, traditional and Roth IRAs, custodial accounts, and more. They cater to both beginner and experienced investors.
Can I trade options and futures on Ally Invest?
Yes, Ally Invest allows you to trade options and futures contracts. They offer a robust options trading platform with various tools and educational resources to help you make informed decisions.
Does Ally Invest offer any research and educational resources?
Yes, Ally Invest provides a wealth of research and educational materials. They offer market analysis, stock and fund screeners, webinars, articles, and a customizable dashboard to help you stay informed and make educated investment choices.
Is my money safe with Ally Invest?
Ally Invest is a member of the Securities Investor Protection Corporation (SIPC), which provides insurance coverage for your securities and cash in case of brokerage failure. They also have additional coverage through Lloyd's of London, offering protection beyond SIPC limits.
Can I access Ally Invest on my mobile device?
Yes, Ally Invest offers a mobile app for both iOS and Android devices. The app allows you to trade, manage your portfolio, access research tools, and stay updated on market news while on the go.
What is the minimum account balance requirement for Ally Invest?
Ally Invest does not have a minimum account balance requirement for individual brokerage accounts. However, certain types of accounts, such as IRAs, may have specific minimum deposit requirements.
How can I contact Ally Invest's customer support?
You can reach Ally Invest's customer support team through various channels, including phone, email, and online chat. They have dedicated support representatives to assist you with your account-related inquiries and trading needs.