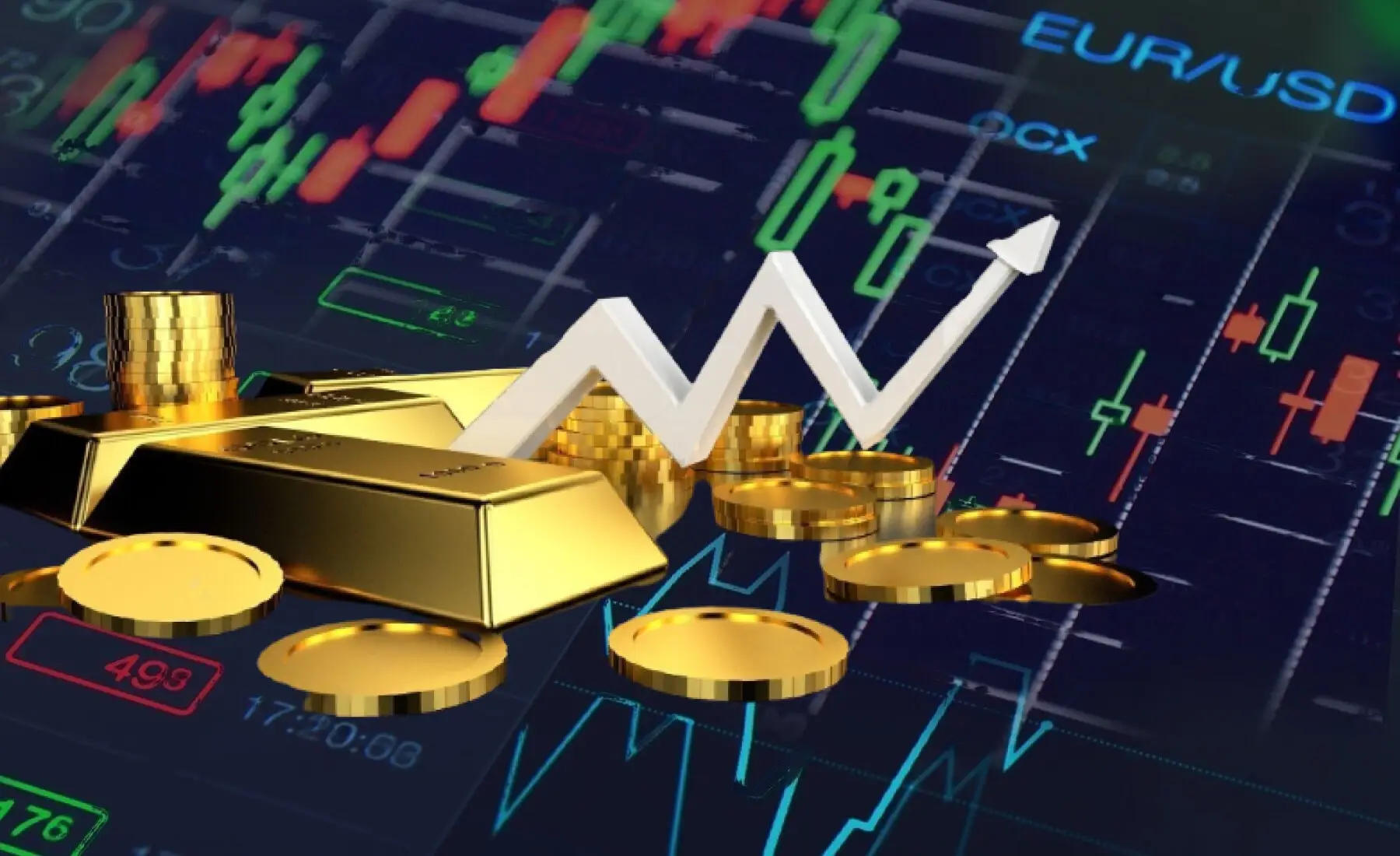 FxBrokerReviews.org – The phrase "gold forex trading" refers to strategies for gaining exposure to gold through FX markets. You can trade the precious metal as a dollar-denominated currency pair or through gold-linked pairings as an alternative to purchasing and selling it or speculating on its price using futures.
Given that gold has historically been used as money, it is not surprising that it continues to be a widely recognised component of the foreign exchange market. The currency code for it is XAU.
For currency traders looking to diversify their portfolio and gain exposure to the commodity, trading gold on the FX market might be a terrific option. It's a well-liked hedge against inflation because of its steadiness compared to other assets during times of global crisis. When significant market-moving events occur, investors frequently pay close attention to the commodity as they rush into the metal as a haven.
For instance, during the Covid-19 pandemic, governments and traders began investing in gold to hedge against inflation-related losses.
How To Do Gold Trading?
Let's see how to do gold trading in 4 simple steps.
Gold is one of the world's oldest currencies and has a strong psychological hold on the financial industry. Yellow metal is a topic on which almost everyone has an opinion, but gold itself only responds to a small number of price catalysts. Each of these forces divides into two halves, creating a polarity that affects trend intensity, sentiment, and volume:
Inflation and deflation

Greed and fear

Supply and demand
Inflation may have triggered a decline in the stock market, attracting a more technical crowd that will sell against the rally. After the reflation was finished and central banks intensified their quantitative easing policies, gold peaked and began to decline in 2011. At the same time, the VIX decreased, indicating that fear was no longer a significant market mover.
At the top of the heap are the gold bugs, who invest a sizable amount of their family's assets in gold stocks, options, and futures in addition to accumulating real metal. The majority of gold bugs are retail players, with few funds exclusively invested on the long side of the precious metal. Because they continuously supply purchasing interest at lower prices, they significantly increase liquidity while maintaining a floor beneath futures and gold stocks.
Gold has a lengthy history of identifying long-term patterns that last for many years. Additionally, it has decreased gradually for very lengthy stretches, depriving goldbugs of rewards. This study pinpoints price levels that should be kept an eye on from a strategic perspective in the case and when the yellow metal makes a comeback to test them. Its price has dropped from $2,235 per ounce in May 2012 to $1,882 as of May 2022.
Due to far lower average participation rates than stock markets, this oscillation has a stronger influence on the futures markets. The CME Group, based in Chicago, hasn't significantly improved this equation in recent years despite adding new products.
Three main gold futures include the 100-oz. With unusually tight spreads that can reach as low as one penny, the SPDR Gold Trust Shares (GLD) exhibit the highest level of participation in all sorts of market conditions. Although the VanEck Vectors Gold Miners ETF (GDX) grinds through bigger daily percentage fluctuation than GLD, it comes with a higher risk due to the volatility of its association with the yellow metal.
Also read: All That You Need To Know About Gold Technical Analysis
Gold Trading Platform
Precious metals and Gold are included in many Brokers' portfolios but are often only offered as CFDs, hence we have developed a list of the Top Brokers for Gold Trading by Category.
HFM 

BlackBull Markets

FP Markets

Pepperstone

BDSwiss
Gold Trading For Beginners
Before beginning to trade gold, traders need to be aware of this asset class's qualities, how they connect to other trading options (such as equities and bonds), and whether gold fits into their trading plan. Join the FREE gold trading course at Axi Academy to gain a thorough grasp of gold. Traders should choose the best product depending on their trading style and strategy once they have determined when they want to start trading gold. While the futures CFD product has a bigger spread but no daily swap fees, certain traders will benefit from it since it offers lower spreads than the spot CFD product.
The traders should test whether their strategy works properly while trading the asset after deciding which product suits them the most, ideally in a risk-free demo environment. They may find the volatility of gold to be either too high or too low depending on their trading approach.
Also read: Gold Trading: How to, Benefits, Pros, Cons, & More
Is Trading Gold Profitable?
Yes, Buying low and selling high is the most crucial strategy. Consequently, you will profit even if the price rises. Remember that trading in gold is similar to trading in stocks in that you purchase when the price drops and sell when the price rises.
Of course, learning more about gold trading will help you understand this valuable gold commodity better. Consider enlisting the aid of a seasoned gold trader if you lack the time to keep up with market developments and monitor the news on your own. For a nominal cost, a seasoned gold trader will keep you informed about the market. Remember that employing someone who is experienced in making money from gold trading may be expensive, so it's not something you should start investing in unless you have enough money to lose your shirt.
Is It Safe To Trade Gold?
Although it is not true, traders have in the past described gold as a financial sanctuary. In periods of inflation, gold has been used as a store of wealth, but gold prices tend to fluctuate on their own, making gold far from a safe investment.
Who Is The Best Trader for Gold?
Best Overall: Money Metals Exchange.

Best Comprehensive Offering: APMEX.

Best Customer Experience: JM Bullion.

Best Low-Price Option: SD Bullion.

Best for Gold Coins: BGASC.

Best Reputation: Golden Eagle Coins
Final Words
The aforementioned internet gold dealers are respectable, trustworthy, open, and impartial. However, there is enough to set apart these top dealers to draw investors for various factors. Four steps can help you trade the gold market profitably. Learn first how three polarities affect most gold purchasing and selling choices. Second, get to know the many communities that concentrate on gold trading, hedging, and ownership. Third, spend some time studying the long and short-term gold charts, keeping an eye out for important price levels that could be relevant. Finally, select a risk-taking venue that emphasises strong liquidity and simple transaction execution.